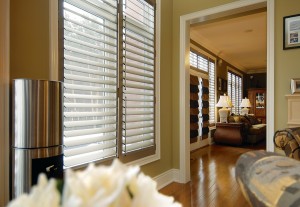 We couldn't be happier to offer a new line of aluminum plantation shutters and sliding partition systems by Sun Project.
Designed for commercial and contemporary residential applications, the aluminum constructions allows for much larger panel configurations than traditional wood.
These can be used in areas where ventilation is required, hinged or bi-folded for door and window openings and lastly as a sliding partition for office and room dividers.
A combination of a hollowed extrusion design that acts as an air pocket, and a durable surface which has a high reflective value, this product effectively improves the thermal efficiency of window and door openings.
Be the first to own this exciting new product !